The eve of Halloween is near and everyone is in the mood for celebration. From kids to grown ups, everyone awaits this joyous day. After all Halloween means party, magic tricks, costumes, and kids' favorite: 'trick or treat'.
You could become anyone you want to be in your Halloween costume. You could be a mythical warrior, super hero or a magical character; anything your heart desires for that day!
While the stores overflow with merchandise and equipment, it could be hard to find the right attire you need to spook everyone out. To stand out from the crowd, you need to create your very own Halloween special look and party.
It can be tricky to come up with new ideas when so many people have a similar theme going. To make your work easy, here are some amazing ideas for this year's Halloween.
Some Simple Spooky Tricks and Party Ideas for Halloween with Kids!
Harry Potter Craze
You can't go wrong with Harry Potter. It means magic, wizards, witches, muggles, ghosts, dragons, and many other magical creatures which scream Halloween. You could encourage your kids to create a Harry Potter-themed Halloween party. Let them draw and color their favorite Harry Potter characters and items. The Harry Potter theme never gets old.
Get inspiration here: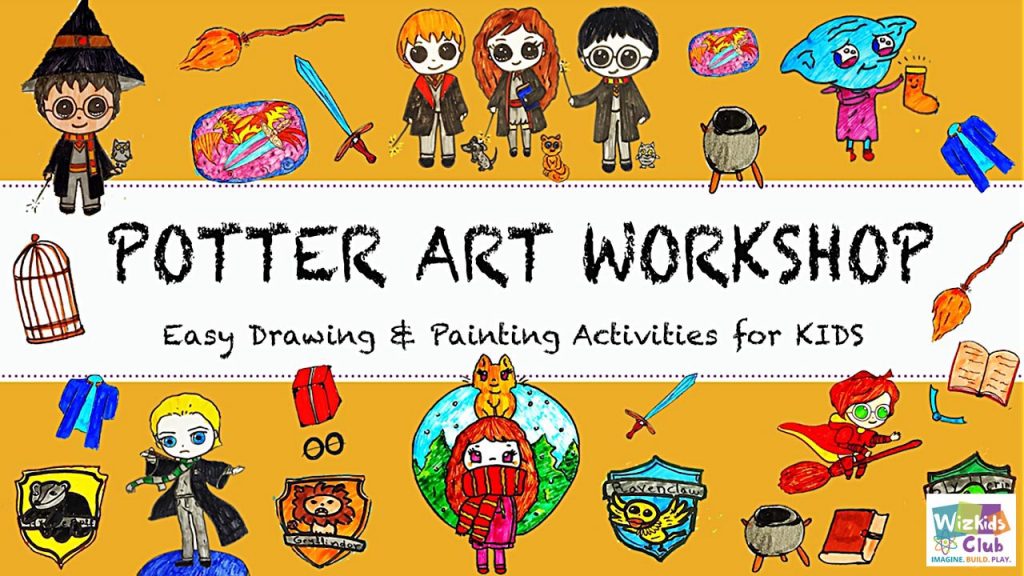 Using LED for Simple Spooky Tricks
Light it up! You could always use LEDs to decorate your Halloween party. Break free from the traditional way of hanging bought electric lights and come up with a twist this year. Invoke your child's curiosity and creativity in this process. Let them learn some simple electronics and make LED Masks, LED Ghost House, LED bookmark and more things made of LED lights. Here are some ideas.
Happy Monster
Hanging pictures of cute happy monsters could be a good way to break the trend and bring in humor amidst spookyness. It is not necessary that you need to make scary decorations. A happy environment can make the party ambiance perfect and more enjoyable for little kids.
Learn how to draw happy monsters here:
Ghost Theme for Simple Spooky Halloween
Ghosts are always known to be the central theme for Halloween. But, you could use something new this season. Give it a personal touch by creating a photo ghost wall or as a ghost model. Let kids design outfits, use glow-in-the-dark paints and try walking the ramp for some fun.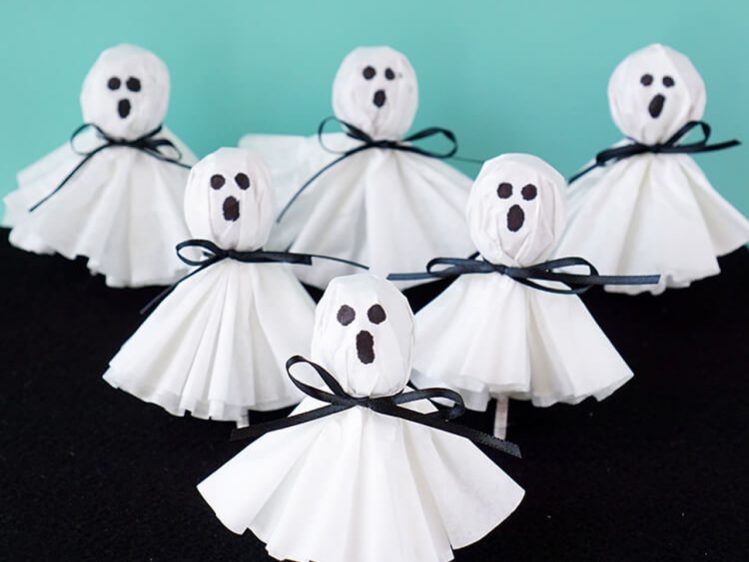 Home-made Projectors
Buying or renting a projector could be expensive and burn a hole in your pocket.
How does making a simple shoebox projector sound? It seems like a great nifty idea to go for! You could build the shoebox projector at your home with kids. Using an empty shoebox, magnifying glass and a smartphone, you could build it in minutes! This could give your party a feel of the movie theatre.
Learn how to build a shoebox projector at home here:
If you have already done these and need more ideas you can check out www.wizkidsclub.com.
The good news is that Wizkidsclub offers several DIYs, hands-on ideas and science projects. It is an initiative to prepare kids for next-generation learning. With hundreds of hands-on activities and design ideas, your child could easily move to the next level of creativity and learning.
You can check out the video courses here: https://wizkidsclub.com/courses/
Just join the 7-day free trial and try it out!
Just give it a shot and see the difference! Trust me, its amazing and leave you wanting more!