Imaginative by nature – Creating Your Nature Collage – A Pre-School Activity

Encouraging a love of nature is gifting your child with unlimited resources of free and fulfilling entertainment. Thus we will be learning here to create a Nature Collage – A Pre-School Activity.
The best part of being a nature lover is that it's all around us – you don't need to live in the country or near the sea to be able to enjoy Mother Nature's gifts; all you need is a park, nature reserve or wooded area.
A great way of encouraging your child to embrace nature is to help them to make their own nature collage – a pre-school activity neck-piece.  As well as making a fun item for your child to keep, this activity involves spending time together outdoors and helps to hone their observational and identification skills.
How does it work? 
First, arm yourself with a large bag and pay a visit to your nearest park, beach or wood.  Walk slowly around the perimeter, stopping every few steps to recite, 'What can we see?'  This exercise will help get your child used to actively observing what's around him or her.  Take turns in saying what you can see and collect small items such as fallen leaves, acorns, pebbles, shells and feathers (make sure that you're allowed to do so – most public areas will usually have signs pointing out the rules).  
For each item collected, discuss with your child what it is and where it comes from as well as how it looks, feels and smells. Different shapes? Color? Smell?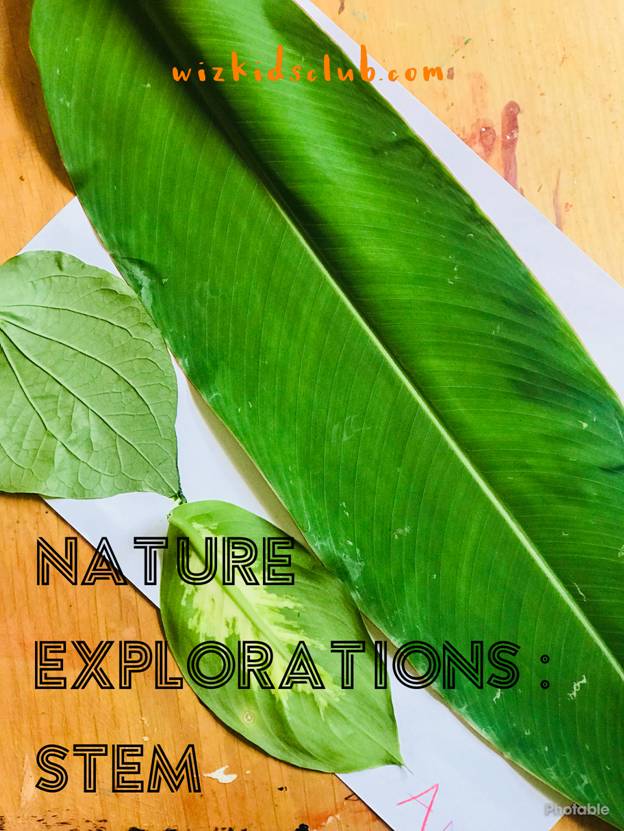 Making your neck piece:
Find a long piece of fabric the length and breadth of a printed scarf.  You don't need to buy this, try looking through old, discard clothes which you can cut up.  Gauzy or lacy fabrics work particularly well for this activity. 
Using strong white glue, stick each of your collected items onto the fabric – your child can arrange these as he or she pleases, randomly or forming a pattern.  Once dry, the fabric can be used as a scarf or can be displayed in the child's bedroom.
If you prefer not to use fabric, you can make a traditional nature collage using thick card and white glue.  You can use plain white card or get arty by experimenting with different colors.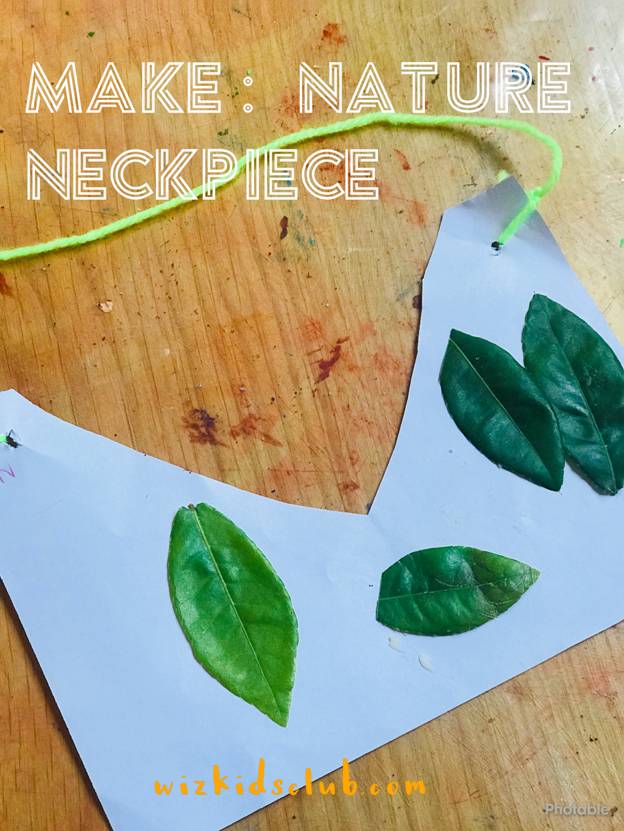 As before, take your child on a nature walk and collect items of interest.  Back home, you can glue the items onto your card.  Encourage your child to write or draw on the card too.  Try getting your child to look through magazines to find pictures of the items you've collected which can then be added to the collage.
The great thing about any kind of collage is that there are no rules – meaning that your child's imagination is in the driving seat!