Coding for Kids and Beginners:
Scratch Programming
Simple step-by-step lesson directions to create ANIMATIONS, GAMES, ART, MUSIC and STORIES.
Master it with end-of-the-lesson brain games, fun activities, keyword milestones, guide books, quizzes & answer keys!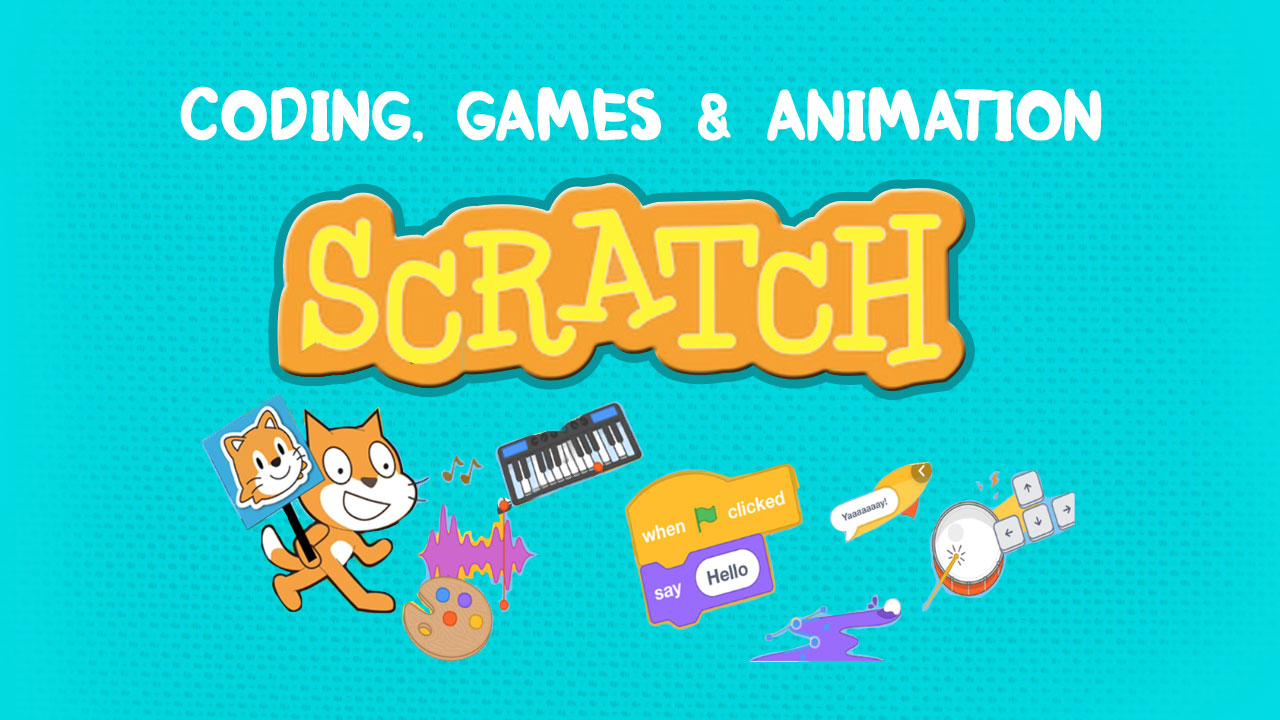 Coding, just like any other language is best learnt at an early age. Kids might find it challenging to understand mathematical concepts like coordinates, axis, random numbers and variables. But MIT rose to this challenge and created Scratch, a programming language for this generation. It uses block based animations to illustrate coding concepts and opens a door to the wonderful world of programming and design.
This course for beginners, enables them to create story animations, games, music and art. There's no need for any previous experience as this is the introductory course. 
Beginners will get familiar with the Scratch learning environment, its graphic design tools, buttons and elements. They will create fun games by dragging and dropping built-in blocks of code, which will help them create a logical flow and understand the structure of programming.
What will BEGINNERS' learn in this course?
1) Getting started: Introduction to Scratch
2) Scratch Editor and Code Blocks: Stage area, code area and block palette
3) Dancing Sprites: Animation, costume and loop
4) Rainbow Art: Motion control, coordinates
5) Sharing with the community
6) Making a Game: Variables, sensing and operators
7) Animation: Backdrop and music
8) Story board and Animation: Sound, broadcast and movie making
BONUS E-Book: "CODING, ANIMATION & GAMES WITH SCRATCH"
Amazon's BEST-SELLING E-book for FREE!!!
Take your learning a step ahead with more projects, games and fun ideas.
CODING, ANIMATION & GAMES WITH SCRATCH
Amazon's best selling book to take your learning a step ahead. More projects, games and fun 
with programming.
Course Content
What is Scratch Editor and Code blocks
SIMPLE ANIMATION: How to make a Dancing and Fluttering Butterfly
ART: How to make Rainbow Art
SCRATCH COMMUNITY: Knowing the scratch community and sharing online
GAME: How to create "Guess the Number" game
ANIMATION : How to make "Your Name Animation"
STORIES: Creating your story board and "Story Animation"