Book1: Next-Gen STEAM Preschool Guide: Year-long program and guide to 40+ activities for ages 3–6-years
This all-in-one pre-school guide includes everything your students need to learn about science, tech, engineering, arts, and math. The 61-page book is perfect for kids aged 3- to 6-year-old. This book is structured into ten modules and covers a variety of topics suited to accelerated STEAM learning for pre-school kids. It has evidence-based approach to deliver constructive classroom activities that support the curriculum while also providing hands-on experiences for your children.
Highlights of the book
STEM or hands-on activities guide on lesson plans.
Information about the world
Modern sciences; biology, physics, design
Fun experiments
Design and play
Book2: Make Paper Fairies and Story Books
This downloadable resource will keep young minds engaged while inspiring them to be creative. It's appropriate for kindergartners and preschoolers aged 3 to 6. Through pretend play with fairies, it helps them increase their vocabulary, develop math skills and writing skills.
So, besides hands on learning activities, this book will help your kids learn literacy skills, boost their memory and enhance their motor skills in a fun, simple way.
Highlights of the book
Hands on learning and investigation
Growing imaginative and creative skills through rhymes and poem.
Developing fine motor and sensory skills
Persuasive writing
Generating ideas and stimulating the whole brain.
STEM learning and scientific education.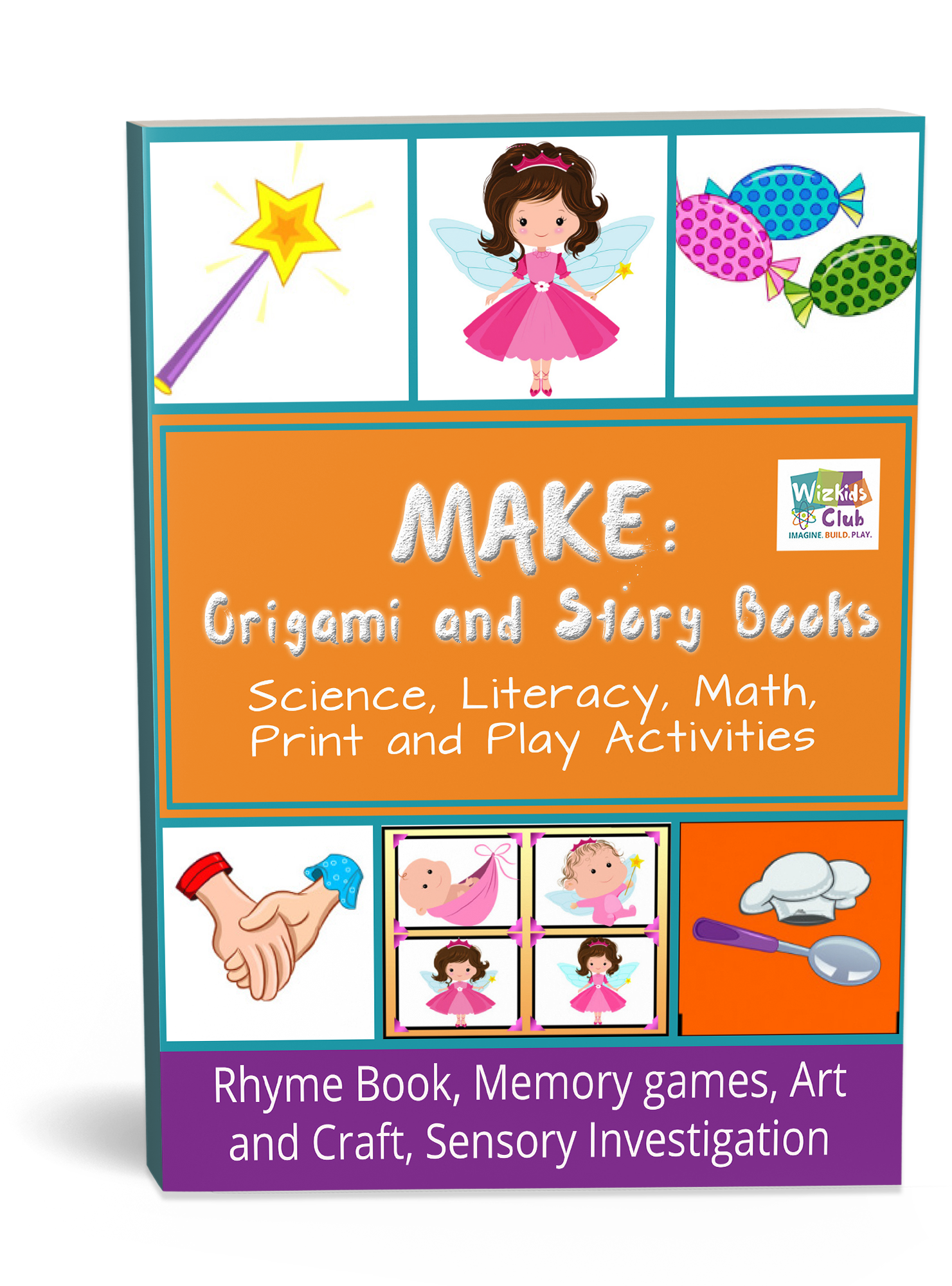 BOOK3: I Can Organize My Own Birthday
This book is another great way for kids to learn about science, math, literacy, games, and arts and crafts. The lessons encourage children to take part in physical activities to enhance their development.
It supports the prepping, organizing, and execution of events such as hosting a birthday party and helps build confidence and leadership in kids.
Highlights of the book
Kids party planning
Animal facs
Math prompts and games
Improve memory and literacy
Practical tasks to build self-esteem
Sorting activities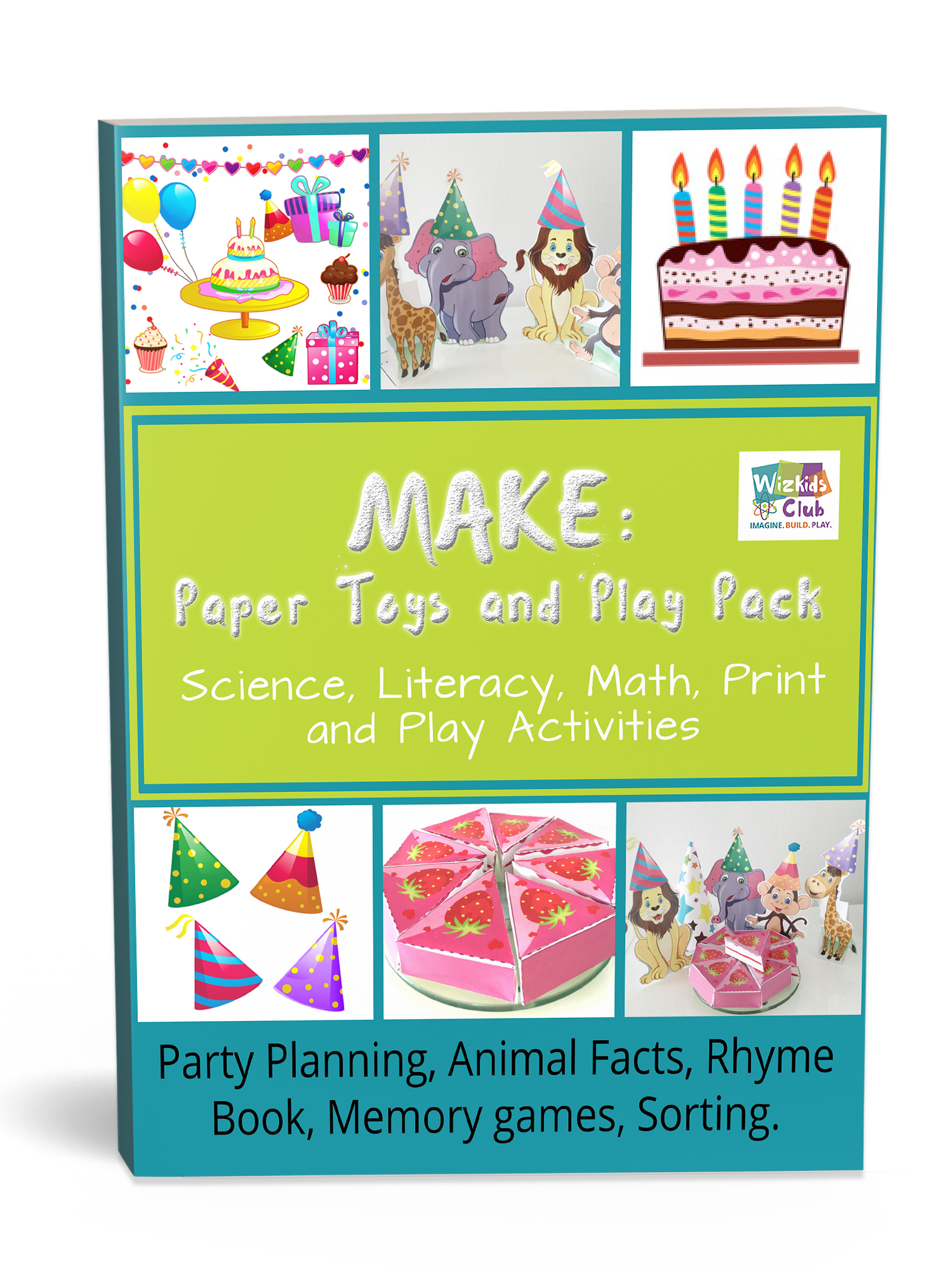 BOOK4: Scientific Investigation
As the title suggests, this STEM book covers information about animal life cycles, Venn diagrams, and how to investigate. Additionally, this resource contains vivid graphics to keep children engaged while teaching them how to produce a flipbook, create seasonal suitcases, and much more.
What's more, it's a fun-filled activity book for your classroom with exercises such as cutting, pasting, graph plotting, book making, sorting, and the likes.
Highlights of the book
Science investigations
Sorting activities
Writing exercises
Arts and crafts
Learn about animal life cycles
BOOK5: Water Cycle – Hands on activity and learning
This is another science book that contains lots of quizzes, experiments, games, and more to encourage holistic learning. It includes beautiful images to help illustrate the various stages of the water cycle, as well as hands-on learning and activities to help kids discover the world at their own pace.
All in all, it's a delightful activity book featuring quizzes, facts, information, illustrations, sorting, a question-and-answer key, and other interesting activities.
Highlights of the book
Comprehensive learning
Growing imaginative and creative skills
Developing memory
Experimenting
Generating ideas and stimulating the whole brain.
STEM learning and scientific education