Taking Note Of The Importance Of STEM Journals
 As a teacher or parent, you're no doubt aware of the importance of STEM subjects for children of all ages, including pre-school. As the profile of these important subjects increases across the globe, we're becoming more adept at not just integrating them into children's daily lives but, also encouraging children to take an active interest.
 A great way of helping children build enthusiasm is to encourage them to keep a journal of their activities. It may be that, inspired by iconic books such as Diary Of a Wimpy Kid and Just Under The Clouds, your child already keeps a personal diary and, so, will be familiar with the process.
The benefits of a STEM Journal
 A little different from a personal diary, a journal is a method of recording STEM subject activities in order to measure progress. There are a number of benefits to keeping a STEM journal including:
Record all the big ideas and inventions.
Solve a problem and rise to challenges.
Put to use science, technology, engineering and math knowledge and skills.

Improved handwriting 

Improved efficiency – when a child can look back at what they did before, it enables them to learn and improve

Improved goal-setting – Looking back at setbacks and errors marked in the journal can help with planning and goal setting for future projects
 Before beginning your child's STEM journal, it's important to set a few ground rules and discuss these with your child:
Decide on how often the journal will be updated

Decide who can look at the journal; will this be just your child, you and your child or, will you get to look at it only with your child's permission? It's worth noting that the privacy of the journal will have a direct effect on how honest your child feels that they can be when writing in it.

What format the journal will take – will this be a formal record or will your child be free to doodle, make notes and explore random thoughts?

Will you have a separate journal for each subject or, one general STEM journal?
What should the child do in his or her journal?
 Following the ground rules above, it's up to you and your child to decide the content of the journal but, these will be commonly used to:
Explore and identify different ideas and problem-solving thoughts

Examine the pros and cons of a project in order to be more effective

Examine own thoughts about a project or situation

Gain some insight into science in this world

Recognize the positives and negatives of a challenge

Plan out projects and events
STEM Journal For Kids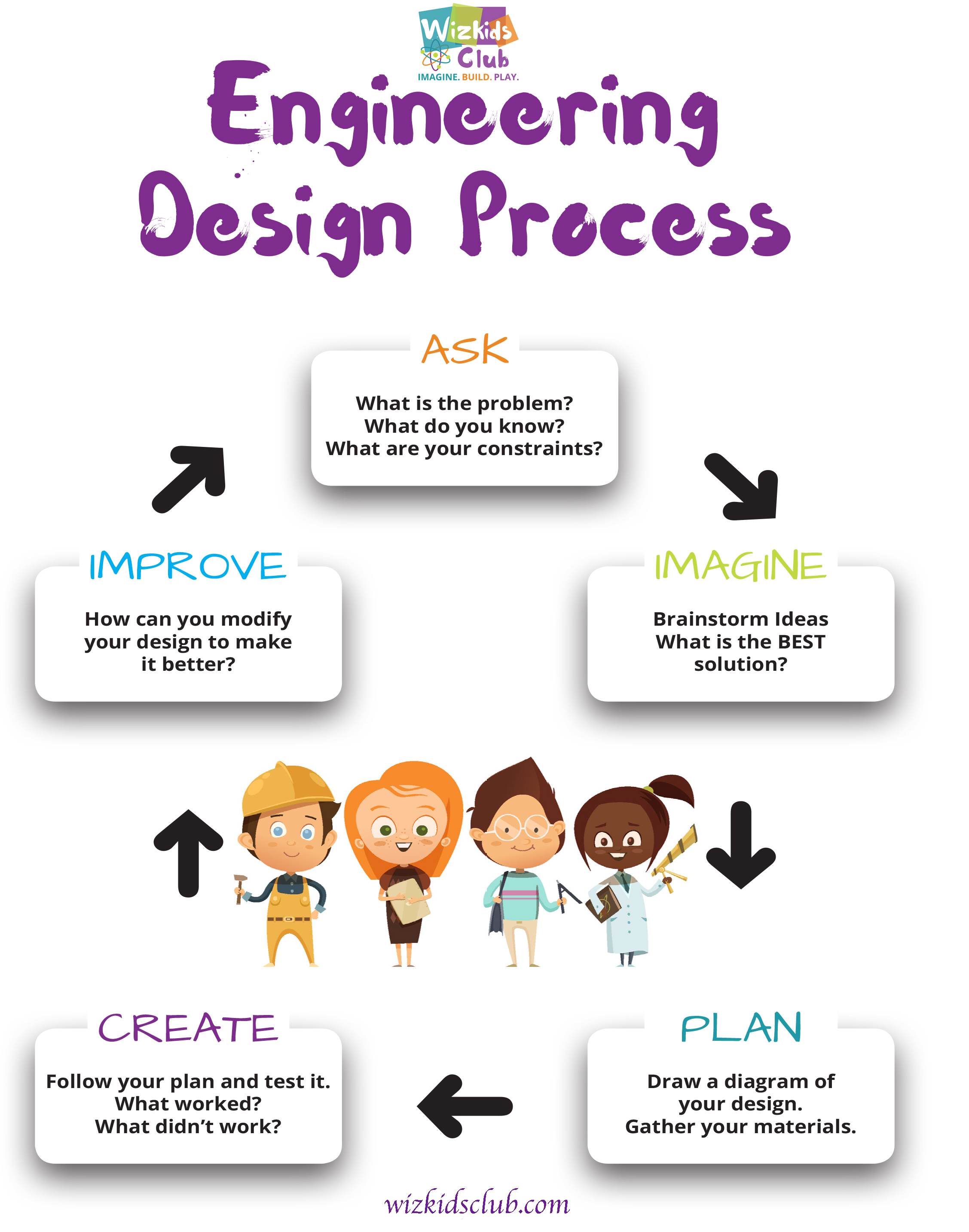 In the book "STEM KIDS JOURNAL", we examine the importance of journaling for children when learning STEM subjects using the ENGINEERING DESIGN PROCESS prompts and cover a number of useful topics including:
 Ask Questions – With any type of learning, it's important that a child is encouraged to ask questions in order to understand fully the objective of the project.
 Solve Problems – The ability to identify and resolve problems is a fundamental part of our world and it's never too early to introduce this into learning schedules.
 Design A Plan – We explore the importance of proper planning for a project's ultimate success.
 Test – We look at measuring the success of a project; did it work? If not, why not?
Improve – Finally, we take what we've learned and use it to achieve better results for the next project.
It's said that many incredibly successful entrepreneurs, including Richard Branson and Oprah Winfrey, keep a journal of their professional lives as a matter of course. Owner of the $4.8 billion Virgin Group, Richard Branson, says that he takes a journal with him wherever he goes, adding, "If you have a thought but don't write it down, by the next morning it may be gone forever."
It may be a while before your child is competing with Mr Branson but, encouraging them to record and analyse their STEM work is a great start.